Our Top Ten Reasons To Visit Cornwall In The Winter
HOPING TO VISIT CORNWALL THIS WINTER?
Whilst the majority of tourists head to Cornwall's sunny shores over the summer months, The Duchy makes an excellent holiday destination year round. There are plenty of reasons to visit Cornwall in every season, but we've put together a list of why you should visit our charming coastal county in the winter months. 
---
---
1. Escape the crowds
Whilst the summer's heat means sunbathing and swimming, winter is the perfect time to have Cornwall's stunning beaches practically to yourself. You may find that your only company is a curious seal!
Blow the cobwebs away on footprint-free beaches or visit some of Cornwall's beautiful public gardens for a relaxing stroll.
---
2. Savour hearty Cornish food
Wholesome, hearty and moreish. Cornish cuisine in the colder months is all about comfort and traditional ingredients. Whether you fancy chowing down on a Cornish pasty, fuelling up with a traditional Greenbank breakfast, or savouring seasonal fine dining at The Water's Edge, there's plenty to keep your stomach happy over Cornwall's winter months.
---
---
3. Discover dog-friendly shores
One of our favourite things about winter in Cornwall is the fact that the dog bans on beaches are lifted! This means your four-legged pals can roam wild and free across some of Cornwall's most popular stretches of sand. Whatever the time of year, there are always plenty of great dog walks to discover across the county. 
See the seasonal restrictions. 
---
4. Warm up with a tipple in a cosy pub
When the weather outside is frightful, there's no better way to keep the cold at bay than a warming tipple in a cosy pub whilst watching the weather roll in. Cornwall has some excellent watering holes to choose from, including our very own harbourside home-from-home; The Working Boat. 
Visit at Christmas for a steaming glass of red wine, or on a winter's day for  a local Cornish ale. 
---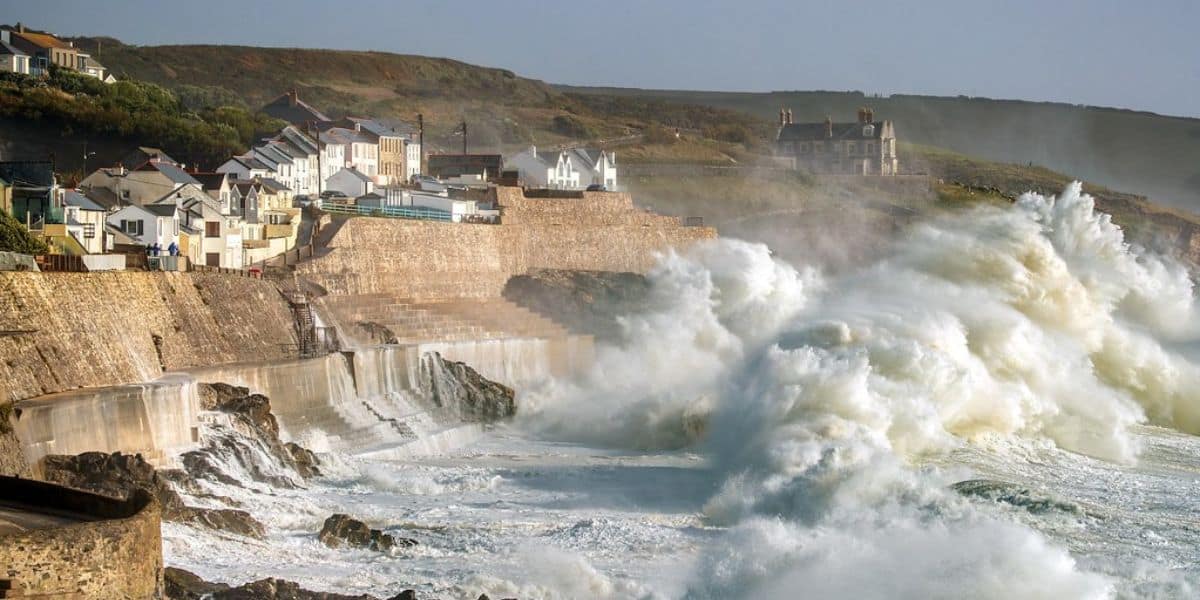 ---
5. Go storm watching
When it comes to storms, Cornwall definitely knows how to put on a show. The winter months see storms regularly batter Cornwall's coasts and there are some excellent storm watching spots to pick from. 
Famous storm watching spots include the charming fishing village of Porthleven which sees gigantic waves break over its harbour walls in the winter, and Penzance where the waves break over the promenade. Just remember to stay far back from the coast when waves are breaking. Stormy seas can, and do, claim lives in Cornwall. 
---

---
6. Rise and shine with a winter sunrise
Cornish sunrises are well worth getting out of bed for. If you stay at The Greenbank, you won't even have to!  You can laze in bed whilst watching the sun rise over the harbour. 
The darker mornings mean there's no need to set an early alarm to catch the break of dawn. And we know we're biased… but Greenbank sunrises are utterly dreamy. 
---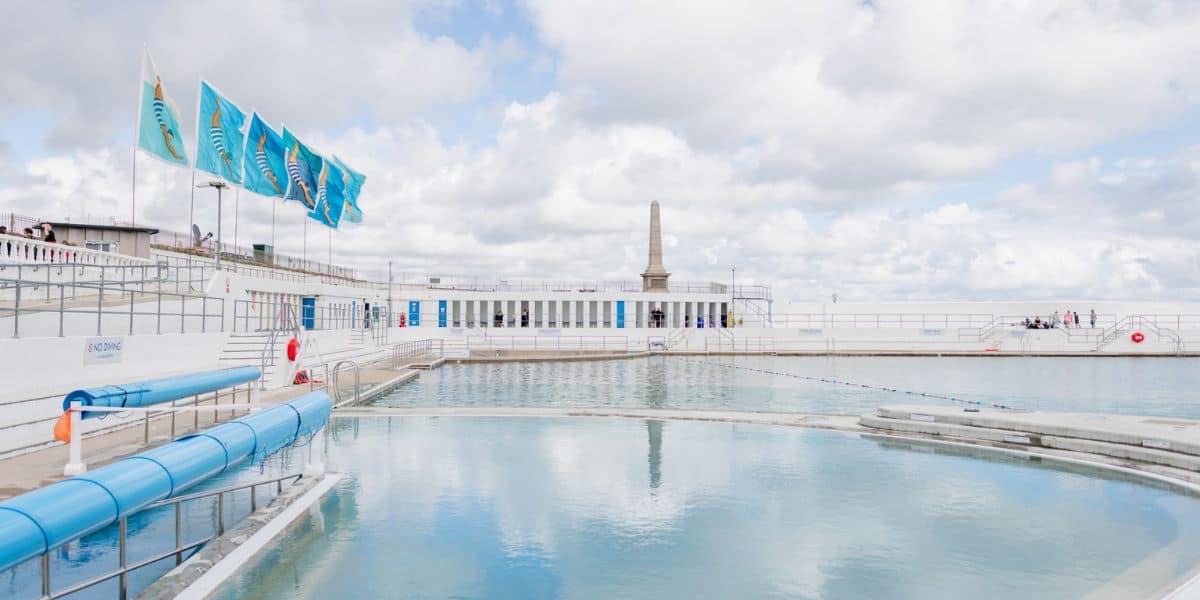 ---
7. Bathe in a geothermal pool
There's nothing more relaxing than bathing in 35 degree water on a cold winter's day. At the Jubilee Pool in Penzance you can do just that. The geothermally-heated art deco pool is open all year around, so swimmers can enjoy its soothing waters in any weather. 
Tickets go on sale on the 15th of the month for the month ahead.
---
8. Soak up Cornwall's culture
Even on rainy days, there's plenty to do in Cornwall. Wet weekends are the perfect time to explore Cornwall's many art galleries, museums and historical houses. Why not visit the famous Tate Gallery in St Ives or explore Pendennis Castle in Falmouth? 
---
9. Enjoy the seasonal festivities
If you're lucky enough to visit Cornwall in December then you're in for a treat. With Christmas markets, Christmas theatre and plenty of other seasonal festivities to choose from, you'll definitely get into the Christmas spirit in The Duchy.
---

---
10. Brave a winter dip
For those brave enough, there's nothing more exhilarating than a bracing winter dip in Cornwall's icy waters. Head to a sheltered beach like Falmouth's Gyllngvase or St Ives's Porthmeor for a refreshing splash and warm up afterwards with a famous Cornish hot chocolate
---
Visit Cornwall this year and make The Greenbank your perfect base. Browse all offers here.